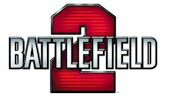 Latest PB Versions Server | Client
Battlefield 2 v1.800 | v2.306 | A1393
NOTICE: PBSetup is the easiest method of manually updating PunkBuster for most users (players and admins). But for legacy games, you need to use a modified pbgame.htm file next to the pbsetup.exe, which is contain all of legacy games.
How to update PunkBuster and use PBSetup:
Download and install/update general PunkBuster services with PBSVC Setup. (All of PB supported games use it)
Download the appropriate version of PBSetup below
Make sure that pbgame.htm is contain all of legacy games.
Run PBSetup
Click "Add a Game"
Choose the game you wish to update and confirm the installation path
Click "Update PunkBuster" to update the installations
You can download PBSetup with the modified pbgame.htm file for any operation systems in the following table.
If you have any issues with PBSetup you can download and copy paste the latest PunkBuster files from the following links.
PBSVC Setup (update it, if you have any problems with PnkBstrA.exe or PnkBstrB.exe, FAQ)